Dr. Glenn Gandelman, MD, FACC, MPH
Medical Director, Board Certified Cardiologist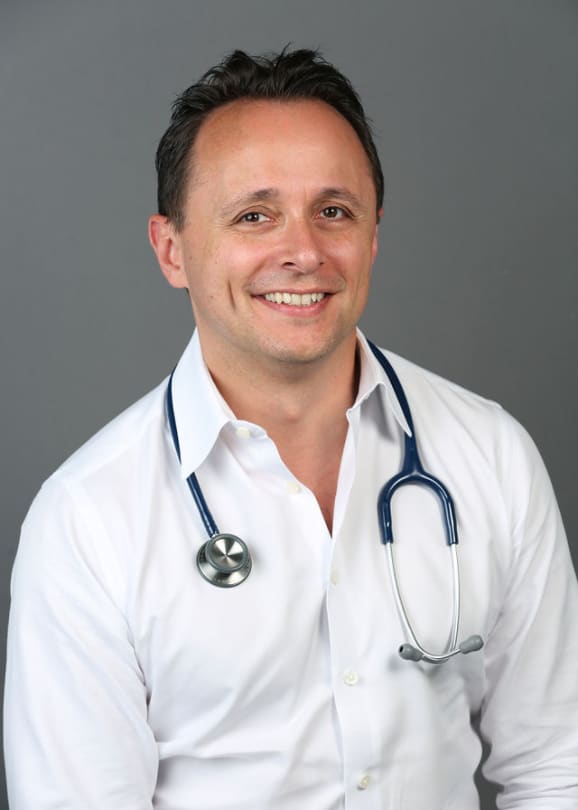 Dr. Glenn Gandelman is board certified in cardiology, echocardiography, and nuclear medicine. He specializes in prevention, diagnosis and treatment of cardiovascular disease.
In addition to his medical doctorate, Dr. Gandelman earned a Masters in Public Health (MPH) degree, specializing in healthcare management and community health initiatives. He received his training at Cornell University, New York Medical College, North Shore-LIJ, and Westchester Medical Center. He is an associate clinical professor of medicine at New York Medical College, a Clinical Instructor at Yale, New Haven Hospital and Cornell University Hospital.
Dr. Gandelman has written for about.com—a New York Times publication—and has published numerous articles on cardiology and preventive cardiovascular disease.
Professional Accreditation and Titles
Dr. Gandelman maintains the highest level certifications in the field of cardiology, and serves as a medical instructor at multiple hospitals, giving back to the medical community and helping train medical students.
YALE UNIVERSITY
Yale University crestClinical Instructor

NYP/WEILL CORNELL MEDICAL CENTER
Clinical Instructor in Medicine

NEW YORK MEDICAL COLLEGE
Associate Clinical Professor of Medicine

AMERICAN BOARD OF INTERNAL MEDICINE
Accredited Member, 1998 

AMERICAN COLLEGE OF CARDIOLOGY
Fellow (FACC) since 2001

AMERICAN SOCIETY OF ECHOCARDIOGRAPHY
Fellow (FASE)

AMERICAN SOCIETY OF NUCLEAR CARDIOLOGY
Fellow (FASNC)

Awards and Honors
Dr. Gandelman and Greenwich Medical have been honored with multiple awards for their outstanding service and medical knowledge.
OUTSTANDING COMMUNITY SERVICE
New York State Assembly Citation
RUSSEK AWARD
New York Cardiovascular Symposium
NEW YORK MEDICAL COLLEGE AWARD OF DISTINCTION
Cor Et Manus award for Service to Community and School
CORNELL UNIVERSITY, B.S.
Bachelor of Science, Biology

NEW YORK MEDICAL COLLEGE, MD, MPH
Dual degree: Doctor of Medicine, Masters of Public Health

NORTHSHORE/LIJ
Residency, Internal Medicine

WESTCHESTER MEDICAL CENTER
Fellowship, Cardiology

Amazing bedside manner and truly professional. He has a great deal of patience.
– Jose A. 
Very professional and strategic. Nurses and staff were very friendly and accommodating as well.
– Robert S. 
He is excellent and he is always attentive.
– Emmeline T. 
They're great about explaining whatever you ask about and Dr. Gandelman presented several different options for my testing in a very clear manner. I couldn't be happier with my visit.
– (Verified Patient) 
He is a wonderful physician, and his dual expertise in both medicine and public health is so evident. He is thorough in his work-ups and includes his patients in a shared decision-making approach.
– Stephanie P. 